Rodan + Fields and TerraCycle launch new recycling program to reduce packaging waste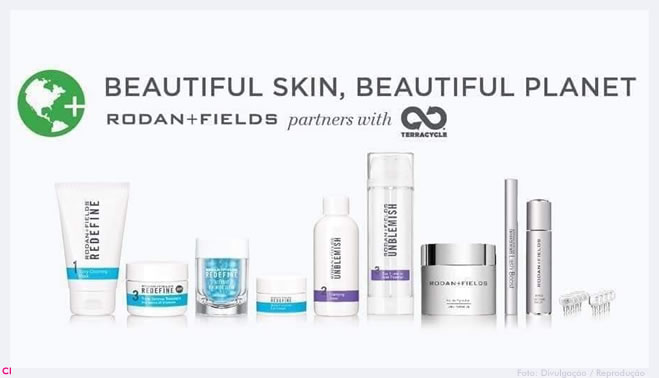 New trade-in program promotes a closed loop system and tracks toward the Company's 2025 packaging goal
Rodan + Fields, a leading skincare brand in North America, announced the launch of a new recycling initiative for its customers, Consultants and employees across the U.S with TerraCycle. The program aims to engage consumers and Independent Consultants in their efforts to reduce plastic waste, and is part of the Company's commitment to make 75% of all packaging refillable, reusable or recyclable by 2025. This collaboration builds on Rodan + Field's recent packaging achievement of 100% of its global product cartons are certified by the Forest Stewardship Council.
Rodan + Fields aims to reduce the number of beauty products that end up in landfills by encouraging a closed loop system, where its empty product containers are cleaned, separated and turned into new materials. To participate, customers and Consultants can download a free shipping label and mail in empty containers, and U.S. employees and Consultants can drop off empties in-office or at corporate-sponsored events using the Zero Waste Collection Boxes.
"There's an unquestionable need to reduce waste and ensure our products are designed for a sustainable future," said Kari Hayden Pendoley, Senior Director of Social Impact and Environmental Social Governance (ESG). "We are thrilled to partner with TerraCycle to empower our Consultants, customers and employees to be a part of the solution and take the guesswork out of recycling."
Rodan + Fields' new partnership with TerraCycle reinforces the Company's larger ESG commitments to Philanthropy, People and the Planet. As a leading skincare brand in North America, Rodan + Fields takes its responsibility to support its community and protect the planet seriously and continues to work to advance the sustainability of its products and supply chain.
Source: sustainablebrands 06.02.2020