Glowbiotics' Probiotic Body Lotion Citrus Coconut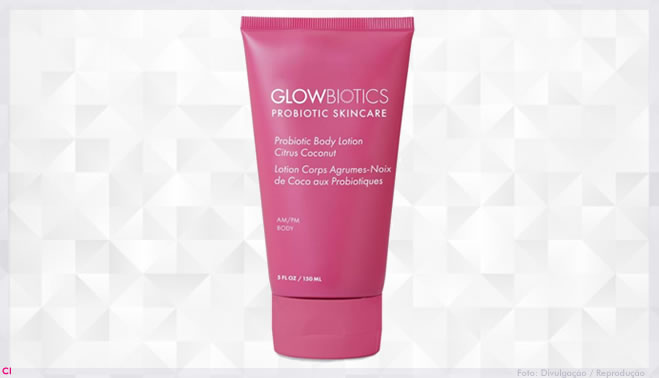 Probiotic Body Lotion Citrus Coconut is a lightweight probiotic body lotion that provides the skin with all-day hydration.
It has a beach-inspired scent that revitalizes the senses. The probiotics used in this formula act as a protective shield to the skin while strengthening it to provide it with a natural glow.
This lotion uses vitamin E and niacinamide to hydrate, reduce redness and lock moisture into the skin. Prebiotics also promote good bacteria on the skin helping to repair, calm and stimulate collagen.
Source: skininc 11.02.2020